Idea conceptualization
Azati transforms the idea into a conceptual model: proof-of-concept and proof-of-value. Test the idea on a group of consumers at a low cost and determine the degree of its maturity.
Research and development
Azati drives innovation as a core of the growth strategy through the research and development program. We want to provide long-term success by finding solutions that meet market demands.
Launch and maintenance
After a successful launch, our team monitors key performance indicators and eliminates critical bugs. The main point of maintenance is a timely update of the product to new versions.
Intelligent Search Engines
Azati had created a considerable number of search engines for market leaders from all over the world. All our solutions cover different domains such as recruiting, bioinformatics, petroleum and many others.
Our engineers faced both existing algorithm improvements and designing the AI-powered search engines from scratch. We solve complex tasks and overcome challenges to provide our customers the possibility to handle massive datasets.
Some numbers from the recent project:
150k records were analyzed and processed

27 milliseconds takes to return a result page

3 minutes takes to retrain a neural network
Technologies and Platforms
Learn more about Intelligent Search Engines

>>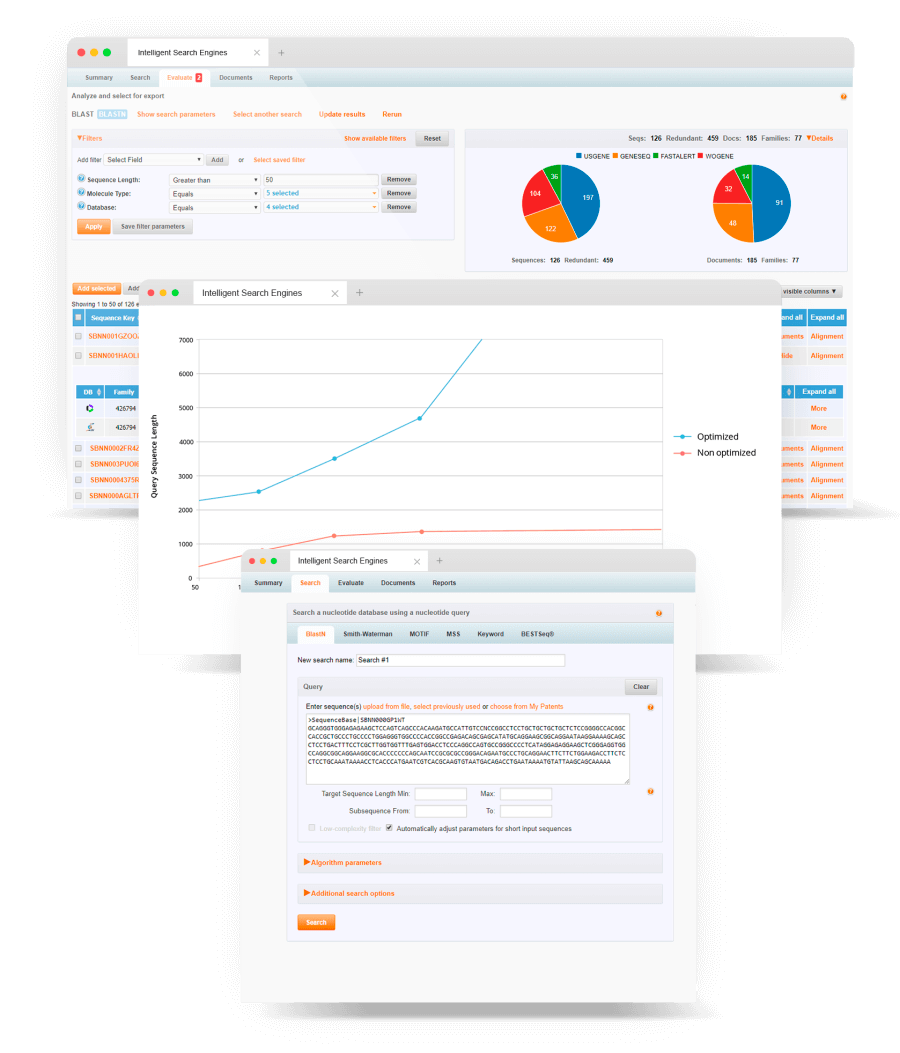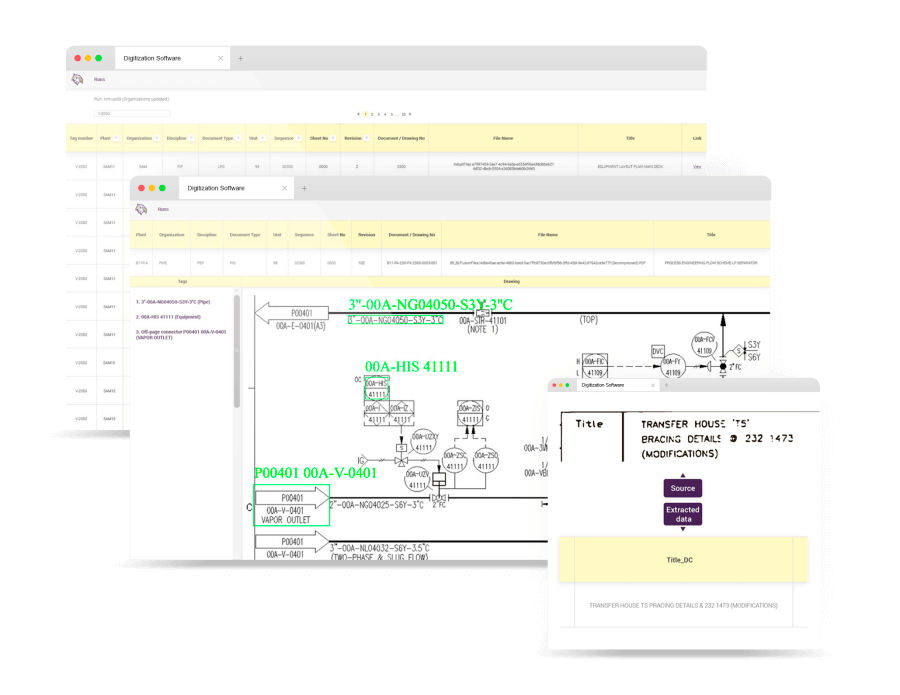 Digitization Software
DIGATEX and Azati combined domain knowledge and software engineering skills to create a unique solution to digitizing vast amounts of documents with flexible structure.
Azati OCR processes:
Piping and instrumentation diagram (P&ID)

ID documents (ID cards, passports, driving licenses)

Various types of invoices

Tachograph records and etc.
Computer vision powers the platform and brings data recognition to a new level.
Technologies and Platforms
Learn more about Document Digitization Software

>>
Conversational Agents
Azati develops custom chatbots and conversational agents for different industries based on our solution – Azati Conversational Platform.
Conversational Platform allows us to build intelligent chatting applications for omnichannel communication empowered by advanced machine learning technologies.
We build chatbots for various platforms, including:
Facebook & Instagram

Skype

WhatsApp

Viber

Telegram

Snapchat
The main feature of our solution is the possibility to manually retrain a chatbot and tailor it to the particular business needs.
Technologies and Platforms
Learn more about Conversational AI Platform

>>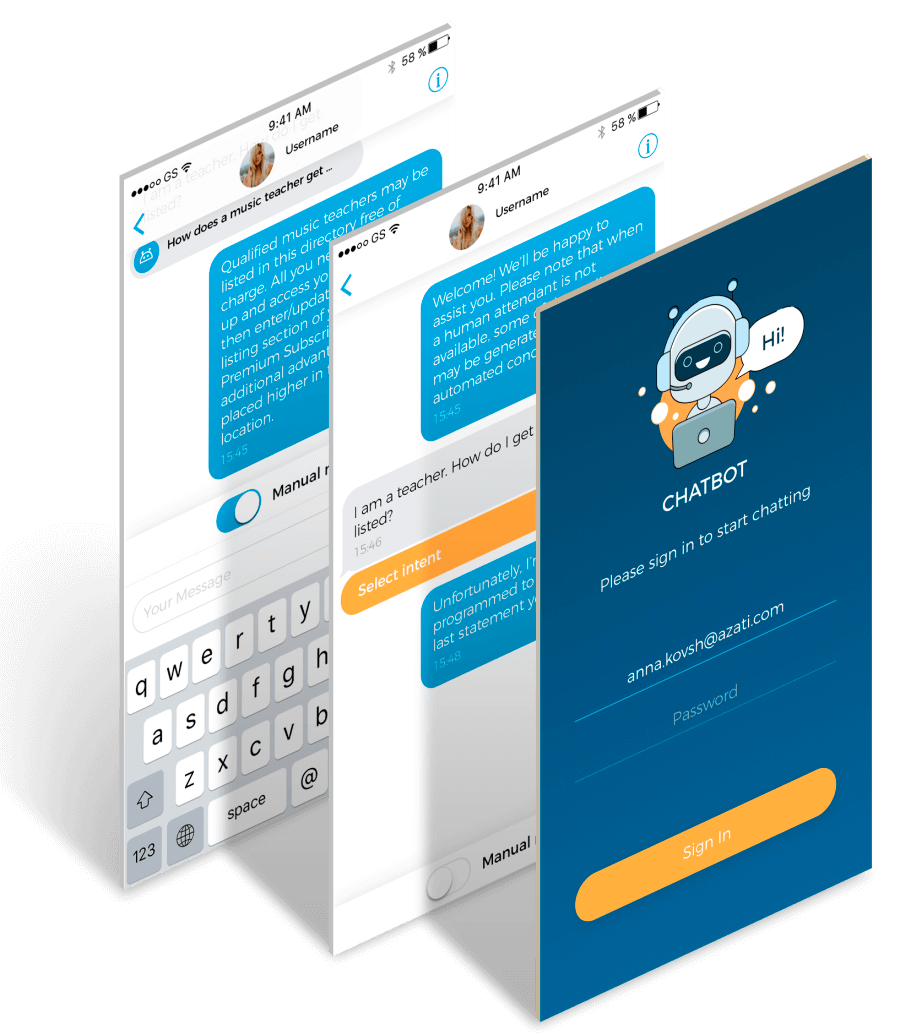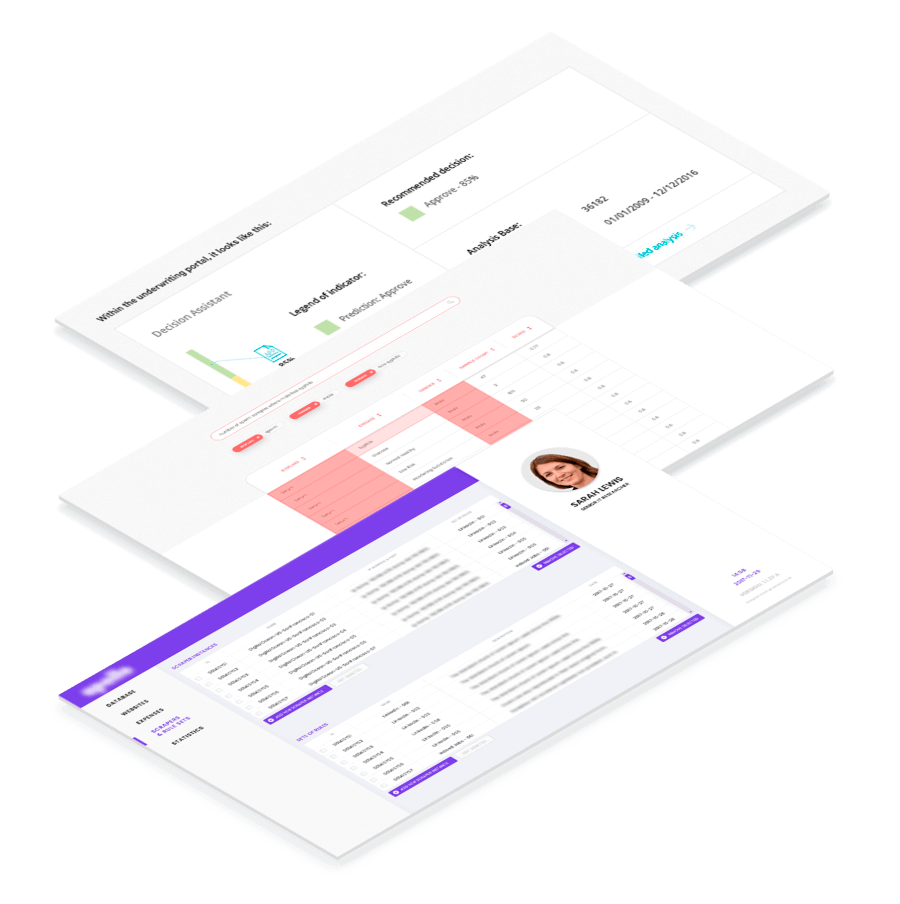 Custom AI Applications
Azati had successfully built a large amount of AI-powered applications and prototypes. Our team knows how to cope with the main AI-related challenges and make awe-inspiring products.
Over the past year, we have created:
Prototype for Road Defects Detection

Tool for Stock Market Trend Discovery

Cloud Platform for Document Digitization

Search Platform for Recruitment Agency

Semantic Search Engine for Bioinformatics Company

and an infinite number of prototypes.
If a customer wants the business to take the advantage of machine learning – Azati is an excellent choice.
Technologies and Platforms
Learn more about Custom AI Applications

>>
Niche expertise
Business analysts and engineers go in-depth while researching the solution. Such an approach helps us to gain off-hand experience and unique knowledge in various industries.
Best-In-Class R&D
Azati often hires professionals with scientific and academic backgrounds to share their in-depth technical knowledge and bring a new vision to the development of new technologies.
Proactivity
If the existing application is not built in an optimal way, we recommend alternative solutions that may improve the solution without disrupting the existing application infrastructure.
Ready to get

started?

Azati helps companies to build truly impressive products, assisting at all stages – from the initial design and architecture to the post-launch support and maintenance.

LET'S DISCUSS YOUR IDEA