Claims processing has always been one of the most difficult and important areas in insurance.
In this article, we'll outline the current trends in claims processing in insurance. Some of the modern technologies are likely to become integral components of the claim processing in the nearest future. And the companies that start using them among the first will reap the most benefits and gain the competitive advantage over those who still use outdated workflows and routines.
PROBLEMS IN THE INDUSTRY
As we see it, most insurance brokerages operate in a very similar way. Their claims processing workflows have the following traces:
1. CUSTOMER SERVICE IS FAR FROM BEING PERFECT
Claims processing quite often turns out to be a headache for insurance customers. Clients transferred from one agent to another happens occasionally.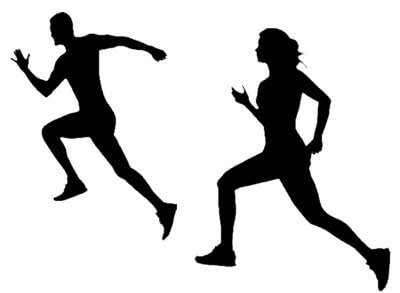 Less than 29% of insurance customers are satisfied with their current providers
2. REPORTING PROBLEMS
When an accident happens, the first thing to do is calling the insurer. Some claims can be made over the phone, but most often the insurer would send a form to fill out.
In both cases, there is a high risk of providing incorrect information. People may not remember their medical codes, they can misinterpret and misspell.
Filing an incorrect claim can not only put the insured in jeopardy of being denied compensation but could result in a far greater trouble such as lawsuits for insurance claim fraud.
The filed claim must contain complete, accurate and up-to-date information.
Insurance agents then spend their time examining and correcting the misspellings, wrong information, re-ask the person and checking the claim again. And even if a claim is filled in the correct way, an agent must review and formalize that information.
And agents deal with lots of papers, not just one claim.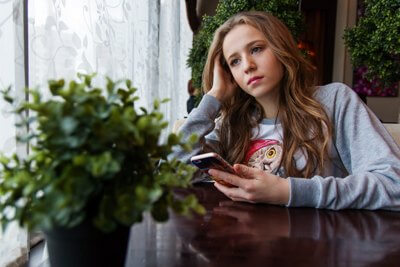 People may go in circles, wasting their time and nerves.
We wouldn't say that the solution is to eliminate human contact. It plays an instrumental role in building trust with a client. For this reason, the contact should be positive for both sides, not repulsive.
3. CUMBERSOME INTERFACES
Websites and applications used by insurance companies to provide remote services are often too overflown with excessive features, which makes the newcomers perplexed and disappointed.
Even though interfaces may look pretty modern, the existing feature overload distracts rather than helps. A user gets confused by the menus, submenus, checkboxes and other elements. And often there are insurance terms all around, which is a different language for a non-related person.
As a result, such sites and apps fail to fulfil their intended use of providing self-service and alleviating customer service departments. The great opportunity is lost.
A user has nothing else to do than to turn to a customer service representative.
4. WORKING WITH LITTLE DIGITAL SUPPORT
As a rule, claims adjusters work with little digital support. The commonly used software is MS Office Word, Excel and a simple CRM with no integration between emails or IP telephony. It takes quite a lot of time to enter client information into a table and later to a CRM.
It is surprising that in 2021 the claim processing procedure hasn't changed much. There is a great opportunity for automation, which is unfairly not used.
WHAT DO THE INSURERS DO ABOUT THE SITUATION?
Such firms as GEICO, Allstate, Liberty Mutual have already made their first step towards the next-generation insurance. Some of them have introduced virtual assistants and AI-based bots into their work.
Their results are quite impressive.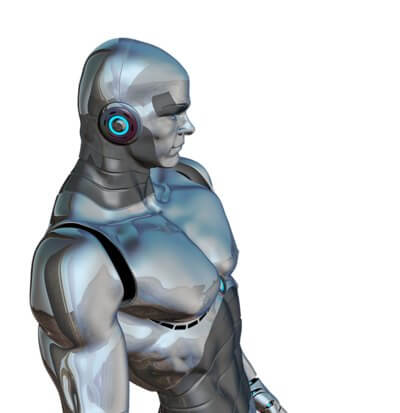 Some insurers already use AI bots to craft the insurance.
One of them insures a client in just 90 seconds.
Usually, all client information is validated by humans. But it would be more efficient if the data is initially processed by an algorithm. More and more companies prefer software to process data instead of the personnel because the probability of mistakes made by machine is much lower. The only thing your personnel would do is approve of the results.
And that was just one example. The future of insurance will be shaped by intelligent text and speech recognition tools, data processing algorithms.
It's high time the companies have a serious look at modern technologies while deciding upon their future strategy. The main of them are Natural Language Processing (NLP), Machine Learning algorithms and Artificial Intelligence.
REAL-TIME NATURAL LANGUAGE PROCESSING FOR CLAIMS PROCESSING
Natural language processing (NLP) is the area of Artificial Intelligence aimed at empowering computers to recognize human speech. As recognizing human speech is a cognitive function, NLP is considered to be one direction of Artificial Intelligence.
The underlying principle of the technology
The underlying principle of the technology is that an NLP-module finds the relations between human language (input) and the sample data (its "database").
NLP is implemented in Google Assistant, Amazon Alexa, Apple Siri, and Microsoft Cortana. Basically, they record a voice message, compress it and send it to the server. At the server side, that message is uncompressed and analyzed by Machine Learning algorithms. As a result, the system understands the user request and sends back the feedback. The whole process is quick.
Note, that there are two types of NLP: traditional and real-time. Real-time NLP is slightly different from traditional NLP in that it's faster and extremely close to real-time.
How can NLP optimize claims processing?
For Phone Calls
Real-time NLP can be used during a phone call. The software would recognize the client's speech and automatically fill out the claim form. Speech recognition can be based on the list of words related to every field of the quote. If some fields are not filled or filled incorrectly, the system could ask the respective questions.
For Emails
Moreover, AI that uses real-time NLP can be used alongside an existing manager that engaged in AI claims processing. That approach will boost manager's productivity and decrease the number of mistakes made due to negligence.
Finally, the client could be fully served during only one phone call, without redirects to other managers and repeated calls.
NLP INTEGRATION BENEFITS
Great improvement of customer service
No more redirections from one manager to another. One manager can provide a full range of services in short terms and without delays.
Accelerated claims processing
Intelligent software can analyze incoming information – both human speech and plain text – faster than humans. Algorithms can process data 24/7. The only thing that people would do –  check data after machine and confirm the result. Increased insurance claims processing workflow productivity
If we use a chatbot like an assistant, it will decrease the number of mistakes made by personnel and increase the number of processed claims. Let your workforce concentrate on high-value tasks while improving productivity.
By the way, such claim processing chatbot can be integrated with insurance claim anti-fraud solutions. Such interaction will lead not only to claims processing optimization, but also decrease the number of fraudulent claims.
HOW TO IMPLEMENT REAL-TIME NLP IN A SIMPLE WAY AND AVOID COMPLEXITY
Even a few years ago Artificial Intelligence software development was quite expensive, but today the situation has changed. Nowadays, AI solutions and neural networks use popular frameworks and libraries in their core.
Almost all the frameworks and libraries are fully open-source and contributed by well-known companies or independent developers. For business, this means a great reduction of development cost for AI-based software, as instead of developing a core of the system, developers have the opportunity to use well-known, secure and documented solutions.
It should be also noted that an hourly rate of development is also decreasing. It's easy to find highly qualified developers at affordable rates all over the globe. If you have an international project, you can rely on an outsourcing dedicated team. As already been said that price would be also reduced if the developers use open-source frameworks.
Another issue is data that is needed for successful neural network training. It's quite hard to provide a sufficient amount of data. But it doesn't totally apply to the insurance industry, as an insurer stores thousands of phone call records and emails. In that terms, most of the companies are already prepared.