Azati Outsourcing benefits
Fast Project & Team Setting
Azati often finishes all organizational issues concerning team setting in less than one day and starts project development as soon as possible.
18-years remote work experience helped us to achieve finely honed skills and streamline required business-processes for effective workflow.
If the developer figures out an architecture pitfall or management flaw, he won't be silent. We do anything possible to release a high-quality product on time.
The development team reveals customer's ideas from the most beneficial side and creates the demanded product based on modern technologies.
Azati is providing high-skilled, responsible and proactive specialists and engineers who offer better solutions and deliver reliable products.
We speak the language of business
We strongly believe that numbers – is the language of business.If you own or work in a business and don't understand the numbers of that business, you will not be able to do your job as well as you should be able to.
Software Development is one of Azati's core competencies. Our services are targeted at a wide range of customers: from small companies to large corporations.
Expertise in various business domains, focus on high-quality work, deep understanding of modern technologies, and extensive experience in their use allow customers to get real benefits from cooperation with Azati.
Read more >
Azati knows the importance of information handling. Data Scientists use big data to create statistical models, improve customer services, optimize business processes, increase revenues and profits.
Azati helps accompany big data extraction and collection, transformation, processing, storage and analysis to your business.
Read more >
Azati offers the customers various scenarios of business processes optimization using machine learning algorithms and tailored AI solutions.
Transform your business capabilities and leave the competitors behind with Azati
Read more >
If you need to quickly and efficiently check your software in case to figure out all potential errors and inconsistencies you can contact us for a testing outsourcing service.
Azati analyzes the application and suggests the optimal combination of different types of testing. Our primary aim is to eliminate the most common errors that can harm product success.
Read more >
Developers are involved in each stage of the project lifecycle: from design to customer support. DevOps ensures rapid development speed by testing and updating your product continuously.
The DevOps allows business to create an additional level of company management, which is involved in synchronizing and coordinating a large team's functioning.
Read more >
Industries We Cover
We have years of experience across multiple industries, supporting corporates, financial institutions and large enterprises.
Marketing
Life Sciences
Entertainment
Finance
Petroleum
Transportation
Human Resources
Real Estate
Hospitality
E-learning
Retail
Insurance
Automotive
Construction
Agriculture
App Development Lifecycle
01. Project estimation
At the initial stage our specialists conduct project estimation providing necessary tech-stack and set primary requirements. This stage is a fundamental part to define the project team members and the most appropriate workflow. Moreover, here we compose documentation and accomplish all key paperwork.
02. Product ideation
Azati pays important role to requirements gathering and needs analysis. The team validates the product idea, sketches out the prototype, and discusses all the customers' aspects.
03. Architecture, design and development
Azati pays important role to requirements gathering and needs analysis. The team validates the product idea, sketches out the prototype, and discusses all the customers' aspects.
04. Quality Engineering
QA-engineers check the application at all possible levels. Our team has in-depth experience with Functional Testing, Regression Testing, Smoke Testing, Usability Testing, End-to-End Testing, Service/API Testing, Stress Testing and Load Testing.
05. Deployment/ Release
Once the testing is carried out and the development team receives final approval from our QA team, engineers finally deploy the application to production servers.
06. Maintenance and Support
After the previous stage, some unexpected bugs or problems may come up, or the customer decides to develop extra features. Azati takes care of the product, tunes overall performance and obtains feedback from the users.
Our Clients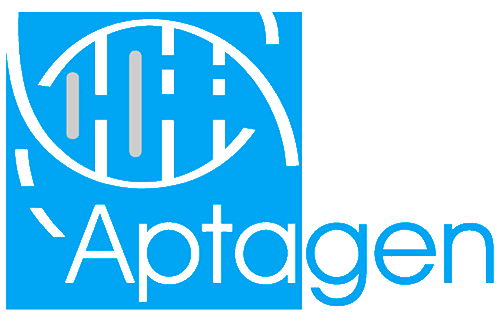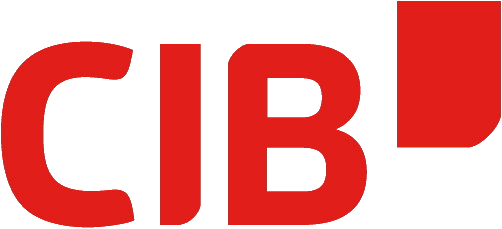 Case Studies for Our Clients
We use various technologies, open-source frameworks, libraries and tools to do all kinds of amazing stuff. For more accurate information about Azati Tech-Stackclick here
Java Technologies
Ruby Technologies
JavaScript Technologies
PHP Technologies
Web & Front-end Technologies
Mobile Development
Databases
Software Testing
Deployment
Deployment, BI & Data Warehousing
Data Science & Machine Learning
Monitoring Tools, Portals & Solutions, Version Control, SDKs & Other Tools
Java Technologies
Java (7/8/9/10/11)
Java REST
Spring
Hibernate
Velocity
Apache Camel
Java Servlet
Ruby Technologies
Ruby on Rails
Sinatra
Grape
Ruby MRI
JavaScript Technologies
Nest.js
Restify
Babel
Node.js
PHP Technologies
Magento (1/2)
WordPress
Joomla
Prestashop
Drupal
Web & Front-end Technologies
Bootstrap
AJAX
WebSocket API (WebSockets)
Angular
React
Babel
Node.js
XPath
Mobile Development
React Native
REST (Retrofit, Volley)
Image processing (Picasso, Glide, Fresco)
Databases
MongoDB
Oracle Database
PostgreSQL
Redis
Software Testing
Selenium (WebDriver/Grid/IDE)
JUnit
Jest
Mockito
Apache JMeter
Deployment
Apache Tomcat
Oracle WebLogic
Amazon SQS
Xen
Docker
AWS Cloud
Deployment, BI & Data Warehousing
Circle CI
Gitlab CD
Jenkins CI
Apache Maven
Oracle Forms
Hortonworks HDP/HDF
Data Science & Machine Learning
Tesseract
Gensim
Keras
Scikit Learn
TensorFlow
Nvidia Cuda
Numpy
Apache Kafka
Jupyter
Monitoring Tools, Portals & Solutions, Version Control, SDKs & Other Tools
JasperReports
SugarCRM
Git
BitBucket
Atlassian JIRA
Redmine
Azati is a pioneer in outsourcing and has been providing technology-driven outsourcing solutions to companies since 2002. Azati has great experience in 14+ industries and our professional approach, expertise, and dedication are the proven facts for 100+ companies worldwide. You can check ourportfolioto look closer at our case studies story.
How long has Azati been part of the outsourcing company?
Azati has been in the outsourcing industry for almost 18-years now and has a proven track record of helping businesses grow. Our partners from the top Fortune 500 know us as the team that overcomes the most complicated challenges and delivers in time.
Azati doesn't have a standard fee schedule since many factors are affecting the final budget. We take a thoughtful approach to learn about clients' company, business goals, product type and general requirements.
All these factors result in a customized proposal that will not only be comprehensive but relevant. If you want us to estimate your project's cost – сontact us and our business analysts prepare a customized estimation.
What sort of pricing strategy do you have?
Our pricing model basically differs for each project undertaken.
However, the are several available pricing models:
Time & Materials
Fixed Price / Project based
Custom Financial Agreements
How about security at Azati?
If data security and privacy issues are stopping you from outsourcing, you can go ahead and start outsourcing to Azati as we ensure security, privacy & confidentiality at every level of the outsourcing process.
Our DPO-specialist provides a GDPR-compliance to protect sensitive personal data. We employ security measures to assure our customers that their confidential data is kept completely secure and according to GDPR recommendations.
Do you sign non-disclosure agreements and SLAs?
Yes. We sign non-disclosure agreements for every customer who outsources to Azati. We strive to conduct the maximum worry-free outsourcing process for both sides.
Can our company conduct technical exams and interview candidates?
Yes. We can only pre-select candidates according to your needs, project requirements and engineer's background, and then it's up to you on how you want the recruitment process to proceed. Such an approach helps customers to get the "right" employee.
Do you have the adequate infrastructure and technology to support my business processes?
Yes. We use cutting-edge software, technology and cloud infrastructure. By outsourcing, you can cut down expenses on expensive software and technology as we use the very best in both. Azati keeps pace with modern tools and always checks new updates to create reliable solutions.
What if I am not satisfied with the work?
This is covered through clear termination clauses in our contract. However, we try to prevent such a situation from ever arising by providing you with clear problem escalation routes. We are open to discuss all issues and adapt the contract according to your remarks.
I want to outsource to Azati. What should I do?
Just drop us a line and we will contact you shortly (in less than 24 hours).